Nestled on the stunning New South Wales coastline, Forster Beach is a pristine haven for visitors seeking the perfect blend of relaxation and adventure. With its breathtaking coastal views, this popular coastal gem offers visitors a variety of events, restaurants, tours, and attractions for the whole family.
Nature enthusiasts are sure to love the coastal walks, plus the hiking trails of the nearby Booti Booti National Park. For water lovers, dolphin and whale-watching tours are a must, providing an opportunity to witness these magnificent creatures up close.
There is also plenty to tempt your tastebuds with a wide variety on restaurants in the town of Forster Beach, plus Tuncurry is just across the bridge.
Whether you're here for the sun, surf, or culinary delights, Forster Beach welcomes you with open arms and an abundance of coastal charm.
Events near Forster Beach
The iconic TriNSW Club Championships has long been the 'end of season' trip where members get to race with their fellow Club members, as opposed to against them. Set in the idyllic seaside town of Forster Tuncurry,...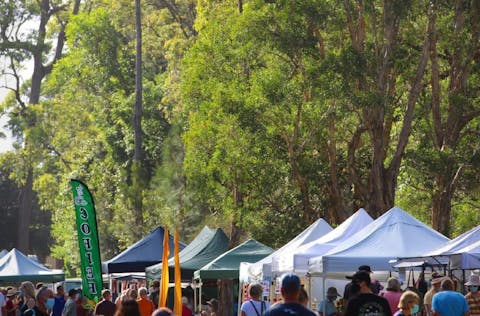 Black Head Bazaar is a community market operating on the first Sunday of each month, September to May only The Bazaar attracts a good mix of stalls selling arts and craft, flowers, bric-a-brac, clothes, fruit and veg,...
Where to eat and drink near Forster Beach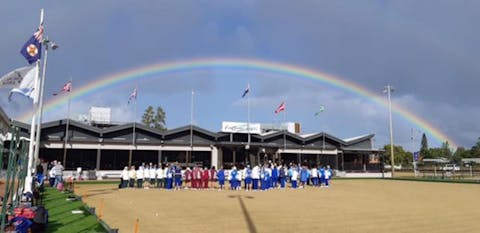 Forster Bowling Club is a modern club located in the fantastic tourist town of Forster. Forster Bowling Club is proud of its ability to provide members and their guests with a premium range of services to enjoy,...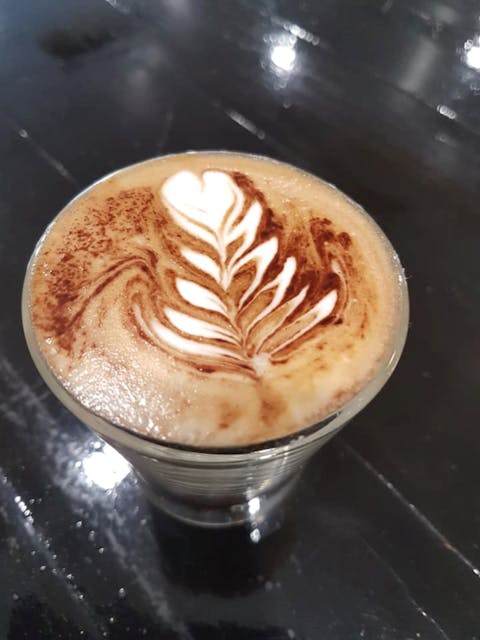 Family run Cafe in the heart of Forster offering great coffee, homemade treats, traditional hot breakfast, fresh juices, fruit smoothies, wraps, sandwiches, toasted foccacias and more!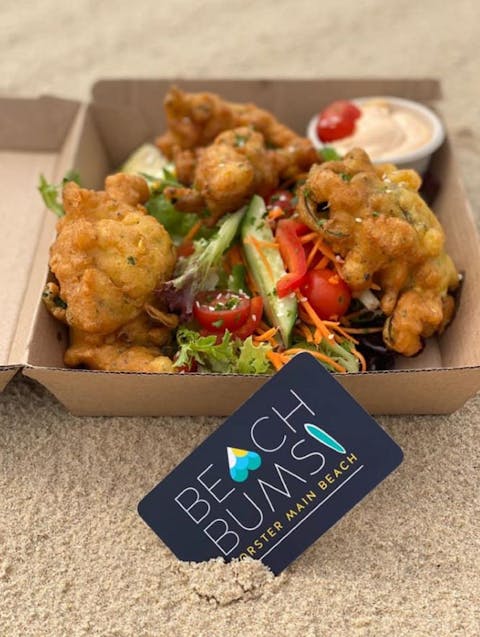 Steps from the sand in the heart of Forster s Main Beach! Beach Bums Cafe boasts a unique setting, overlooking Forster Main Beach and The sparkling waters of the Pacific Ocean. Enjoy their seasonal menu, atmosphere,...
5 min. read
Whether you're a pro surfer or a novice on the board, we have some super easy surfing tips for you to keep in mind the next time you're heading out for a surf!
5 min. read
16 November 2023 - HOT showers are something that we take for granted, but for those sleeping rough they can be difficult to access. In an effort to ease this problem, Reflections Holiday Parks and Byron Shire Council have partnered to jointly fund the installation of hot water at the amenity block at Banner Park Reserve, Brunswick Heads.
5 min. read
Explore the fascinating history of caravanning holidays in Australia, from humble beginnings in the early 1900s to becoming a cultural staple. Discover how caravans weathered the Great Depression, survived wartime restrictions, and evolved into a cherished tradition for Aussie families.
Forster Beach accommodation
Whatever your preferred way to stay, Reflections Forster Beach has something for you.
From premium villas and cabins with stunning river views, to standard cabins, plus beautiful, flat, powered campsites, you can pull up and prepare to relax at Forster Beach.
Book Forster Beach
Explore more parks nearby
Quiet, simple and naturally beautiful, a stay at Reflections Holiday Parks Hawks Nest will take you back to the holidays of your childhood, when the days were long and the stresses were few.
Nestled between Bennett's Beach and the village of Hawks Nest this caravan park is miles away from the hustle and bustle of nearby Port Stephens and Nelson Bay – the ideal spot for a relaxed and authentic Aussie beach holiday.
Feel the sand between your toes on one of Australia's top 20 beaches and keep an eye out for the playful local dolphins. Hike up Mount Yacaaba and enjoy the scenic views along the coast. Replenish with a bite at one of the fantastic local restaurants, or enjoy a round or two at our neighbouring championship-rated 18-hole golf course. Find more things to do near Hawks Nest.
With larger-than-average flat sites, it's a breeze to bring in the RV or caravan and campers are well catered for with our range of activities and facilities. There are also a range of cabins for every budget, ideal for those who prefer to pack light.
Settle in then set about exploring the pristine beauty of the area. Whether its watching the dolphins alongside the ferry to Nelson Bay, enjoying fish and chips by the river in nearby Tea Gardens, or checking out the surf at Winda Woppa, there are countless holiday memories to be made at Reflections Holiday Parks Hawks Nest.
*We are proud to say we are dog-friendly! Dogs are currently welcome all year round on all sites and selected cabins. Up to 2 dogs can be booked online, by phone, or in park.
Flat, dog-friendly and with direct access to Nine Mile Beach and the famous Tuncurry Rockpool, Reflections Holiday Parks Tuncurry is an idyllic spot to slow down, chill out and spend time in stunning surrounds.
Whether you're looking to wet a line in the waterways of Wallis Lake, or simply need some quality beach therapy, Reflections Holiday Parks Tuncurry is a beautiful place to feel the sand between your toes, smell the salt in the air and feel your cares melt away.
Take the dog for a walk on the leash-free Nine Mile Beach. Enjoy breakfast at the Tuncurry Rockpool Café, followed by a swim in its calm blue waters. Jump on a bike and cross the bridge to Forster, or head out onto Wallis Lake and see what's biting. Clubs, restaurants and supermarkets are all within walking distance so once you're here it's easy to stay put. Find more things to do at Tuncurry here.
Tuncurry Beach Holiday Park offers plenty of flat, powered sites, all within easy reach of the park's facilities and activities, with a dedicated area especially for travellers with pets. Pick either grass or slab and make yourself at home in your tent, caravan or RV. Extra-large sites are also available and there are a range of cabins if you prefer to travel light.
Stay a day, a week or a month. Bring your pup, your partner, or make some pals while you're here. Explore the broader Great Lakes area, or stay close to home. However you like to holiday, Reflections Holiday Parks Tuncurry is the ideal backdrop for cherished holiday memories.
*We are proud to say we are dog-friendly! Dogs are currently welcome all year round on selected sites and cabins. Up to 2 dogs can be booked online, by phone, or in park.
Make a date with nature at Reflections Holiday Parks Seal Rocks, a pristine pocket of paradise nestled between flourishing green forest and the aptly-named Number One beach. Take it easy and let the chilled vibes of this isolated and authentic village relax your mind and feed your soul.
A 45-minute drive from Forster and just 25-minutes from Blueys and Boomerang Beach, Seal Rocks Holiday Park is a friendly and tranquil sanctuary on the mid-north coast of NSW; an ideal spot to reconnect with your family and friends and create memories that'll last a lifetime.
Bring the board and enjoy a pre-breakfast surf. See what's biting with a spot of beach fishing. Lace up the hiking shoes and set course for Sugarloaf Point Lighthouse, or jump in the saddle and discover the mountain bike tracks in the area. Seal Rocks is also known as one of NSW's most iconic diving locations, so get busy with some underwater exploring. Find more things to do Near Seal Rocks here
Reflections Holiday Parks Seal Rocks offers plenty of large, flat, powered and grassy sites, perfect for your tent, caravan and even the biggest of rigs. There are also a range of cabins, many with spectacular ocean views, and all the facilities and activities to make your stay a satisfying and stimulating one.
Enjoy your beach side glamping experience in our all-in-one premium cabins and beach tents. Our deluxe cabins and tents have all the home comforts and amenities to make your holiday even more enjoyable.
Whether you want to 'flop and drop', or are craving a touch of excitement, you'll be well looked after at Reflections Holiday Parks Seal Rocks. It's also a great base to explore the Great Lakes region, including Forster, Hawks Nest and the lush landscapes of the Great Lakes Hinterland.
We do not allow fires on campsites!
*Unfortunately our park is not dog-friendly. For a full list of dog friendly parks head here.